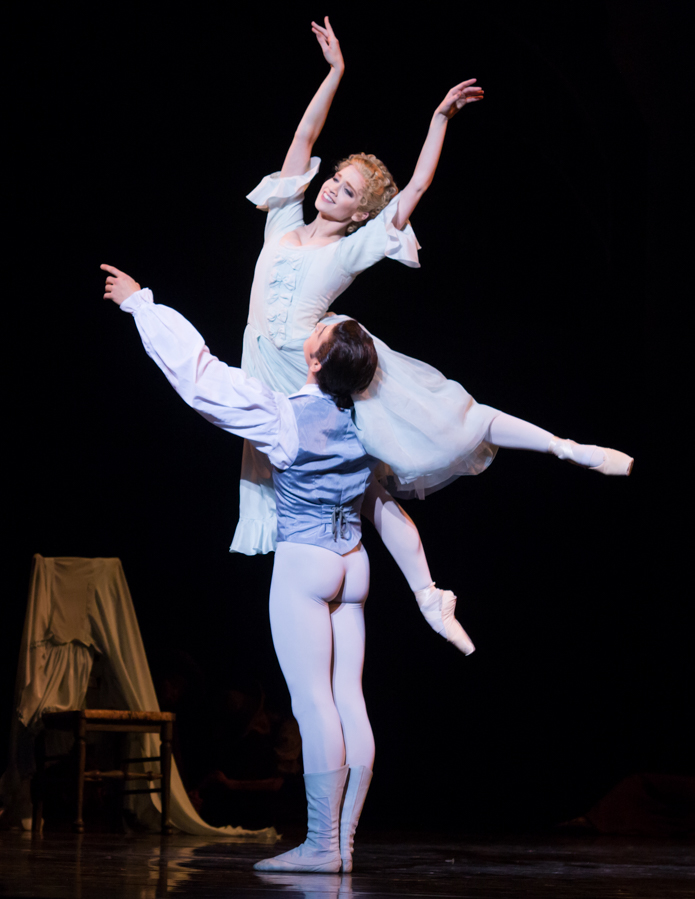 Little dancin' boys want to do what big dancin' boys do. They want to dance with the girls—to partner. But how much partnering should your young dancer do and at what age? Knowing the answer to this question can make the difference between a long career or one that never begins.
Julian was eager to partner. When he attended Ballet San Jose School, he began partnering classes at age 10 or 11. However, he didn't lift the girls at all. He learned the basics, such as how to help his partner as she turned or how to support her as she balanced on her leg.
When he joined Teen Dance Company (now the Conservatory for Contemporary Dance Arts in San Jose), he continued learning basic partnering skills for both classical and contemporary ballet. However, despite his desire to begin lifting—especially since so much of the repertory included lifts—he was not allowed to lift. Mark Foehringer, the artistic director at Teen Dance Company (TDC), was adamant that Julian—and all the other boys—had to wait until they were old enough before they began lifting, usually at age 14.
Why Young Boys Shouldn't Lift—But Should Partner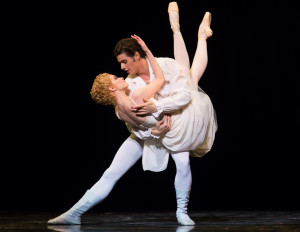 If your son is under 14 and already lifting the girls in his ballet class, you might want to question the teacher's wisdom. According to Foehringer, there are two primary reasons not to let boys who are 14 or younger do too much partnering.
They always want to do more and sometimes push themselves beyond what they are ready for.
Boys develop at different rates. Even if they look strong and ready and are eager and enthusiastic about partnering, their bones, ligaments, tendons, and joints are not stable.
Foehringer says, "Its the instructor's job to make sure that boys work carefully and not beyond what they are physically ready for…They are still growing and changing. Bones grow first. Sometimes after a growth spurt the joints become unstable until the ligaments, tendons, and muscles can catch up. Young boys should work on weight bearing exercises on their own first, such as push ups, pull ups, and sit ups. Strong legs with good use of plié and core are key for proper partnering."
Nikolai Kabaniaev, director of the boys program at City Ballet School in San Francisco, CA, where Julian danced from age 16 to 17, claims, that boys can begin partnering at any age—"the sooner the better." He qualifies this statement, adding, "They can learn certain aspects of partnering, such as holding girls while staying steady themselves, holding hands, and moving properly while partnering."
However, like Foehringer, Kabaniaev states, "Boys should not lift until strong enough. This can vary from boy to boy depending on strength and maturity. In Russia boys usually start at age 15 or 16."
Early Partnering Problems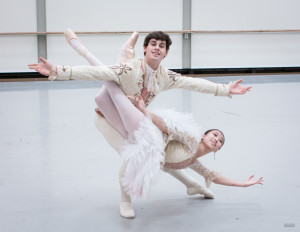 Many times 14 to 16 year old boys begin ballet partnering and are partnered with girls who don't have many partnering skills. "They are asked to carry or pick up or do some combination of partnering skills with girls who are bigger or heavier than the boy can manage," explains Foehringer. "It can hurt their hands, fingers, backs, shoulders, hips, neck, and knees. Sometimes these injuries don't show up until later. It can change the rest of the training."
I've watched partnering classes at some well-known ballet schools and seen some of the boys struggling to do the lifts. They simply didn't have the strength. When I later heard of hand or back fractures and shoulder issues, I wondered if asking every boy to do the same lift wasn't a mistake.
How to Avoid Partnering Problems
To avoid such problems, Foehringer suggests young boys participate in weight-sharing partnering and work slowly. For example, work with balance and shift a female dancer's weight from one leg to the other."
Kabaniaev agrees: "Boys should not start with lifting or partnering taller girls. Boys should start by doing exercises to strengthen leg, arm, and back muscles."
Additionally, while boys are young, ballet teachers can help young male dancers understand points of contact with the female dancer and differences that each grip provides. Also, they can allow the boy to safely practice distances while he partners.
"I carefully match boys with girls by body types and weight. Length of limbs and pointe-work stability for the girls is also a consideration," Foehringer says.
Focus Your Son's Attention on Partnering Essentials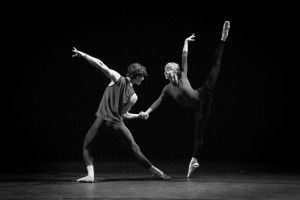 If your son is overly enthusiastic about partnering and frustrated that he isn't allowed to do more, ask the teacher to challenge him with partnering essentials. For example, he can be given  information about proper hand placement or step pathways, as in a promenade. These provide better choices than allowing him to do something beyond his physical ability.
"Help boys understand partnering from a partnership point of view. Help them see the responsibility towards their partner as well as the fun of making it work," suggests Foehringer.
The Sign Your Son is Doing Too Much Too Soon
And if your son's ballet school asks him to partner or lift at a young age, keep your eyes and ears open for problems. Kabaniaev says, "Parents should watch for boys having pain after partnering, particularly lower back pain."
You don't want your son to suffer an injury that makes it impossible for him to partner or dance at all or later in life. That's why the correct training early—including partnering training—is so important.
And partnering ability is important if your son wants to become a professional dancer. Ron and I have often joked that the male dancer serves as the barre for the female dancer. He is there to support her and to help her look beautiful and do her job. However, if your son becomes a great partner, every ballerina will want to dance with him. And that's enormously important if he wants to have a successful career.