In addition to being a seasoned dance mom, I am a Certified High Performance Coach (CHPC) with more than five years of experience. My certification comes from the High Performance Institute.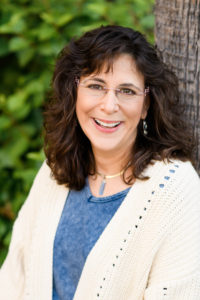 As a CHPC, I tend to work with creatives in all areas and levels of business. My clients have included C-level executives, elite athletes/dancers, parents, and writers. I am passionate about helping people learn how to master their psychology, physiology, productivity, persuasion, and purpose to they can get out of their own way, step into the best version of themselves, and move more quickly toward their goals.
I have a special interest—as you can imagine—in helping dancers. I also love coaching parents of dancers.
I offer both private and group Certified High Performance Coaching programs for dancer. Click on the images below to learn more about each option.
Why Hire a Certified High Performance Coach?
Why would you—a dancer or parent of a dancer—or your son—an aspiring dancer—want Certified High Performance Coaching (CHPC). I'll explain, but let me start with a bit of an explanation…in case you are not familiar with the term "high performance."
What is High Performance?
High Performance is the result of heightened and sustained levels of clarity, energy, necessity, courage, productivity, and influence.
High Performance means succeeding beyond standard norms consistently over the long term, while maintaining positive well-being and relationships.
What is Certified High Performance Coaching?
Certified High Performance Coaching is a science-backed, results-oriented, proven coaching curriculum that uses empowering questions, follow-up handouts, and development of supportive habit to help clients reach their next level of success.
Certified High Performance Coaching is nothing like "life coaching," which is client driven rather than results driven. That's one reason why clients report such high levels of satisfaction with Certified High Performance Coaching programs.
In fact, the High Performance Institute sought proof of such satisfaction and teamed with a third-party company to track 37,603 CHPC sessions in 173 countries delivered by CHPCs. The average client satisfaction rating for these sessions was 9.6 out of 10—the highest score ever recorded for any multi-month coaching program.
The Science Behind Certified High Performance Coaching
And science proves the effectiveness of this coaching approach.
On May 15, a full report on research related to Certified High Performance Coaching was published. Here are some important details from this report.
The High Performance Indicator (often called the "HPI," "HPI-II" or "HP-36") is a professional performance scale used to measure the factors that matter most in predicting individual high performance, as defined as long-term success. Over 100 human performance variables are analyzed in six key categories that were proven to relate to a person's long-term success potential in the largest and most comprehensive high performance studies ever conducted. The scale was developed by Brendon Burchard, High Performance Institute researchers and graduates from the Master of Applied Positive Psychology (MAPP) program at the University of Pennsylvania. Based on research and proven performance improvement methods, the HPI is the world's first validated assessment on high performance created and backed by a high performance coach with over a decade in the field.
What were the results of this study?
The HPI has proven to strongly correlate with external measures of success (sales performance, academic GPA performance, executive promotion odds, business unit financial success) and important life outcomes like happiness, health, positive relationships, and confidence.
The assessment, called the High Performance Indicator (HPI), is comprised of six subscales that separately measure clarity, energy, necessity, productivity, influence, and courage. Two studies with a total of 174,054 participants, showed that the HPI was predictive of several important life outcomes.
In Study 1, the HPI was predictive of happiness, confidence, education level, perceived excellence, and perceived success in comparison to peers to over the long term.
Similar to Study 1, HPI scores in Study 2 were predictive of important life outcomes, such as life satisfaction, quality of interpersonal relationships, work quality, career impact, and income.
The Bottom Line
So, why hire a Certified High Performance Coach?
Because a Certified High Performance Coach can help you or your dancing son succeed in every area of life—including dance—faster and more consistently long term.
Additionally, those who invest in Certified High Performance Coaching are more likely to achieve their potential, fulfill their purpose, and live life fully.
I am honored to work as one of only 750 Certified High Performance Coaching around the world to provide people from all walks of life and at different points in their careers or places on the journey to realizing their dreams with tools to help them succeed. I am even more honored to be of service to the dance community, specificalliy by working with male dancers. I believe I am the only CHPC who works with dancers.
And the success my clients achieve is amazing and inspiring.
But don't take my word for it. Here's one testimonial from a dancer who invested in Certified High Performance Coaching and worked with me privately:
Ready to invest in your success? Click on one of the images below to learn more and find out how to get started.