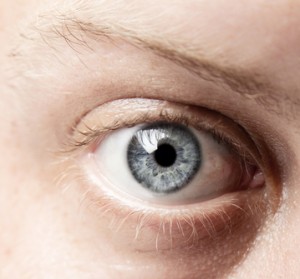 Your son has been dancing at the same studio for some time now, and he's doing great. However, you're wondering when he should venture out to dance conventions, intensives, and competitions—or maybe even to the occasional private lesson or class at some other studio.
We tried to get Julian "seen" by other dance professionals as often as possible once he got past the first years of his education. We felt it was important to get feedback from a variety of experts so we would have a better idea of his potential or talent. Doing so also supported our discovery of what he needed next to progress with his career. Additionally, it allowed him to experience different teachers and styles of teaching, be around more dancin' boys, compare himself and his progress to other male dancers, and get a sense of what opportunities where available.
Conventions
Conventions can be a lot of fun even for younger dancers. However, the rooms are often packed, and there is little chance for individual attention or correction. For this reason, I think it's best to wait until our son is in middle school to attend conventions. By this point, he is more likely to be able to follow the choreography—and push himself to learn it even when the room is packed, he is waiting on the sidelines, or the instructors are not paying attention to him.
There is a huge possibility of getting lost in the crowd. Many youngsters don't deal with this so well. If your child craves attention or gets upset when he doesn't get a chance to dance on stage or win an award, wait until you feel he is ready to deal with this possibility.
That said, if your son does get noticed and allowed to dance on stage, or wins a scholarship, this can be quite rewarding—especially given the large number of dancers at conventions.
The boys typically get to dance alone—to perform the choreography they have learned. Thus, they do get seen a bit more easily than the girls. Keep this in mind. Julian did get some nice feedback occasionally from those teaching at conventions—and you can always ask them for their opinions.
Competitions
Julian performed in competitions with a team and as part of a duet and as a solo act. I believe the many years of involvement in competitions taught him more about performing on stage than the studio performances.
Starting young can set you up for a huge time and money sink, however. And you might find your child burned out before long. That said, for boys who crave attention and love performing, competitions phenomenal.
Julian began on a competition team run by his studio when he was midway through elementary school. I think that's a great age! It's fun, and he made some friends on the team. But it can mean little down time at home. Not every child is cut out for that.
Eventually, the constant rehearsing and competing left Julian burned out. As a solo act, he had some trouble generating the energy he could with a partner or partners. He said he lost his stage presence, which he had from the first time he ever performed at age three or four. Over time, the focus on performance over technique became an issue. We felt he was not improving; his technique seemed to be declining.
Thus, approach competitions with some reserve. Do realize that a competition team may be the closest thing your son ever has to a sports team. There is great value in being part of a team in general.
Also, the feedback you get from the judges can be helpful. It is a form of getting seen, and we sometimes received great tips and encouragement from the judges—on the tapes and face to face.
The more serious competitions, like Youth American Grand Prix, are a bit different. They require months, if not years, of coaching, usually alone and with one partner. However, when you perform, the world of ballet watches. In this arena you can land a job offer, for example. So there is real value in showing up to be seen as such an event, but usually when your dancin' boy is in his teens.
Note: Realize that many competition are political. The judging is not as fair as you would like it to be. Your son needs to realize this. Just because he is the best dancer doesn't mean he will win.
Intensives
These are superb way to allow your son to experience dancing with other boys and other teachers as well as trying other styles. Unless they are local, though, you might want to wait to send him to one until he is in the late-middle-school years or into high school. This is especially true since some of the programs don't provide chaperones, which means you might have to accompany him.
The good news is that he will likely get a review at the end of the program, which provides fantastic feedback. You can ask to speak to a teacher if you have specific concerns.
Julian grew more each summer than he did all year long. I can't recommend intensives enough for this reason.
These summer programs also opened up a world of opportunities. For instance, we might never have even thought of a year-long program as an option for Julian had we not gone to the American Ballet Theatre program the first year. By the time he attended the School of American Ballet's summer intensive we were much more open to the idea—and ready to allow him to attend.
The boys also make life-long friends at intensives. Julian remains in contact with a variety of young men he has met over the years at such programs. And he runs into them at galas and intensives and other programs all over the world.
Classes at Other Studios, Year-Long Programs, and Private Lessons
I think taking your son to classes at other studios occasionally—even master classes–and providing him with private lessons from different instructors can prove useful as well. You can do this even for the express purpose of getting feedback from other instructors. It is nice to hear what a different instructor has to say, no matter what the child's age. When they are quite young, however, different corrections can prove confusing. So be sure your dancin' boy is able to handle the different information he will be given.
Allowing your son to experience other teaching styles gives him a chance to tell you if he found a different studio or teacher more enjoyable, educational or inspiring. His experience helps you determine when it is time to move him to a new studio, or at least to incorporate new teachers in his program.
Year-long residential programs are a superb way to get your son seen, especially if they are in New York or a major U.S. city. If Julian hadn't attended the School of American Ballet, he wouldn't have had as many opportunities to audition for companies. In fact, SemperOper Ballet's artistic director didn't hold an audition. He just watched class. That's how Julian got seen by him and received his job offer. Other artistic directors also came and watched class throughout the year; some of them came back to hold open auditions, but they were familiar with the dancers they had seen previously, of course.
Get Seen!
Every child is different. You need to determine when to get your dancin' boy seen. There is no perfect time, but there is no rush. If you wait until he is thirteen or fourteen, it's time enough. Then again, you can begin when he is still in elementary school, especially if you think he might want to go into musical theater or you feel the need to see what the dance world has to say about him. Also:
If you or he have a sense that his progress has plateaued, it's time for him to get seen. Explore what else is out there.
If you think he might want to go to a year-long residential program, let him attend a summer intensive and get seen.
And if you just want feedback, or you want to expose him to other teachers from other schools, get out there! Go to conventions, competitions, master classes, private lessons, or to classes at other studios.
Consider attending performances from other studios, too. Evaluate the dancers and the dances. If you like what you see, speak to the director. Ask for a private evaluation, and make an appointment.
It's always beneficial for a dancin' boy to get seen. Even when your son has a professional career in a company, he will want to perform in places where other directors see him. Doing so helps him get known and later, when he is ready, land another job.
Photo courtesy of danienel |stockfresh.com