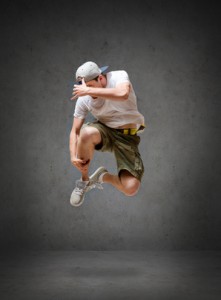 For a long time I've dreamed of creating a community of dancin' boys and parents of dancin' boys. I wanted to attach a forum to this site. However, forums can be unwieldy and sometimes and up unused and filled with spam. So, I've decided to try something different…and for some people easier. I've created a Facebook group for My Son Can Dance.
Here's my hope for this Facebook group: I would like dancin' boys and their parents to gather there to ask questions and answer them–so I am not the only one offering advice and resources. I would like you to offer information on resources you discover, such as where to find tights for little boys. I'd love for you to post photos of slightly used costumes for sale. And I'd like you to talk about your concerns, your dreams, the issues you face, and for all of us to offer each other support.
The group is not meant for selling wares or spam. I don't want anyone selling or promoting their studio. If that happens, you'll be kicked out of the group. That doesn't mean you can't tell the members about a great boys' class at some studio. But I don't want studio owners joining for the express purpose of promoting their boys' classes–unless it is a male studio owner and former dancer who plans to stick around and offer advice. That might be an exception to the rule. I'm always happy to have experts in how to raise fine male dancers participate in the discussion.
Okay…so, how do you join? Simply click on this link and ask to become a member of the group! But don't forget to come back here and read posts….and to subscribe to this blog.
If you have any suggestions for the group, let me know. I hope you will all choose to join.
photo courtesy of dolgachov | stockfresh.com