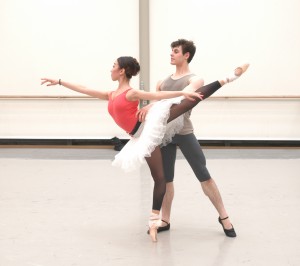 If you live near Venice, Italy, or happen to be vacationing there this week, you're in luck! You can see Julian perform in the City of Canals.
For the last two months, Julian has been rehearsing to perform at a gala in Venice, which takes place on Wednesday, July 15. He and Jia Sun, another member of SemperOper Ballett's corps de ballet, will dance at the International Dance Gala at the Teatro La Fenice.
They'll present two pieces, a pas de deux from Act III of artistic director Aaron S. Watkin's The Sleeping Beauty and William Forsythe's New Sleep pas de deux from the company's New Suite. They had to get permission from Forsythe to perform the latter piece.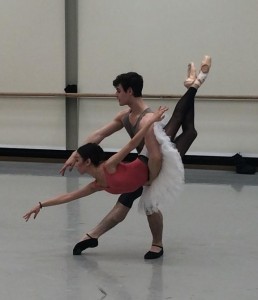 The gala features up-and-coming young dancers from European companies. However, the only description I could find about the event was on a sole web page, which says "talents from the most important international academies." Here's what I have been able to find out with a bit of searching around on the web: two of the dancers placed in the top six at the 2014 Prix de Lausanne; two graduated from the Vaganova Academy of Russian Ballet in 2013 and joined the Mariinsky Ballet the same year; one is a 2013 Prix de Lausanne finalist; two are from the National Ballet School of England; and two are from the Opera National de Bordeaux.  Most of the rep being performed seems to be classical, with some solo performances, and one final hip hop number. I wish I could tell you more, but from what I can tell it seems Julian and Jia will be in some pretty good company.
The theater where the event takes place has a long history—it has burned four times! It has an entrance on a canal as well as one on the street.  (I just love Venice…) Teatro La Fenice ("The Phoenix"), an opera house in Venice, is one of the most famous theatres in Europe and the site of many famous operatic premieres. I understand it is quite small but very ornate and has a new, state-of-the-art lighting system. It may still have a raked stage, however, which could prove challenging for a dancer like Julian who has never performed on one before.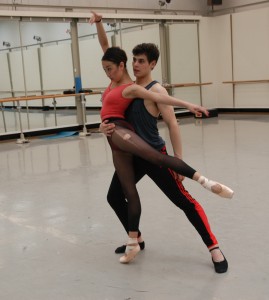 Julian arrives in Venice today (Monday). It's his first time in the city (one of my favorites in Europe). The two young dancers have a day to relax and enjoy the city, Tomorrow they have a rehearsal, and then they perform. At least they'll have a little time to explore, go sight seeing or even enjoy their visit. I hope they'll also enjoy their performances.
Once done with the gala, Julian gets back on a plane to Dresden, has one day in there before he heads to the States for the summer. After a long, hard season, he will finally have a chance to rest his body!
Julian  stops in Chicago on his way home to attend a few Phish concerts with his older brother, then arrives home for 18 days. Unfortunately, the first day home he gets his wisdom teeth pulled! After that, it's sleep, beach, friends, and lots of visits with chiropractors, releasologists, acupuncturists, eye docs, dentists, etc. Such fun! But that's what coming home is for, right? Julian doesn't have good body workers in Germany, so he has to make up for 11 months of lack of care… And, once he can eat, he'll be getting all those meals he has missed while he's been away.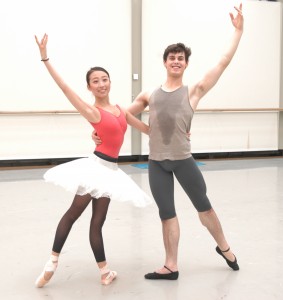 Unfortunately, I have to go to two writers' conference to speak while he's home. We'll meet up in NYC, though, before he heads back to Dresden again in mid-August. He'll take a few classes at Steps, visit some friends and my mom.
It will be super to have him home—but too short. It's been a year since he was here and we only made it to Dresden once this year.
As they say in Dresden before a dancer performs a big role for the first time, "Toi, toi, toi, Julian and Jia!"