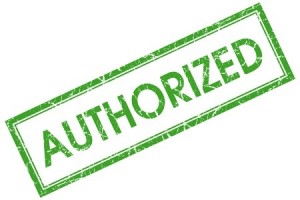 It has taken me more than a year to get clearance to write about Julian and to give Julian a voice here on this blog, when he feels comfortable having one. As a professional dancer, he can't just have me blabbing about him whenever I want. He and I both have to consider his reputation and the reputation of the company for which he works.
Let me mention that SemperOper Ballet did not make it hard for me to get approval. We simply chose not to ask for approval last year while he was an apprentice. We didn't want to do anything to jeopardize his standing as an apprentice or his chances of getting into the company. And we had no idea what the artistic director or anyone else might think about my little blog about him.
Once he landed his contract, and after a few solid months in the company, on my last trip over I personally asked permission . It took several more months to actually get the "OK," but everyone was very gracious and felt the blog was a good promotional vehicle. Not only that, they felt I should have the ability to write about what I liked–within reason.
I'm hoping to soon have photos as well, but these seem to hard to acquire, and they do need approval.
To the subject at hand….
Julian's European Ballet Apprenticeship Experience
In December 2013, while Julian was still an apprentice, I interviewed him about his first four months or so in Germany and with SemperOper Ballet. I thought it would help other dancin' boys make decisions about going abroad to dance if they could hear from Julian what his experience was like. I also thought Julian might have some advice to offer on how to succeed as an apprentice.
We've recently updated the post to make it current to his experience after a full year as an apprentice and from his perspective as a full company member now. Here are his answers.
Why do you think dancing in Europe is a good option for young male dancers?
The opportunities and the atmosphere are more supportive of males in general in the arts. The dance students growing up aren't teased at all. Dance is a really respected art form.

The benefits and pay are higher. Performance seasons in general are longer and for some companies, such as SemperOper, you are paid on the months you are not working, which is a huge bonus. That makes it unnecessary to look for other jobs during the off time because you are still receiving the same income you would be if you were dancing during that time.
What did you find difficult about coming to Europe to dance, especially at a young age?
It's difficult in general to be young and starting in a company. Even for more mature people it's difficult to maintain drive and motivation in company class when you aren't necessarily going to be pushed individuals by the ballet masters.

What's difficult about being in Europe? The paperwork. But that might just be Germany. It's difficult for me to say about Europe in general.

In Germany, the language is a big one. With the makeup and costume people, it's difficult because they don't speak much English and expect you to speak German. A lot of them favor the dancers who speak in their native language.
What do you like about dancing in Europe?
Just about everything. I like the health insurance especially; that's a huge bonus. The atmosphere; it's relaxed, friendly and especially in Dresden. SemperOper is extremely friendly; the company is known for that. And it is known as an enjoyable environment becuase the dancers are all supportive of each other despite the minor competition for roles.
What's it like to be exposed to so many dancers from other countries?
In SemperOper there are only two German dancers in the company. SemperOper is one of the most diverse companies I've seen. It's nice to be able to watch dancers who have been taught in so many different styles from Vaganova to Ballancine to LaScala.

The company also doesn't have a certain type of dancer or a certain body type of dancer.  You get to watch and learn from dancers with different body types that have strengths  in different areas but can do every style of dance.

I learn so much from styles I haven't studied, such as many dancers who specialize in the Forsythe movement. And I have teachers who have studied at the same schools I have as well from many schools I have never attended.
What are you learning or have you learned by being able to take company class?
Self-motivation. Self-drive. Self-correction. Unless the ballet masters see that you are pushing yourself and are interested in learning what they have to offer, they won't push you. So to progress and improve in a company, it's imperative that you learn how to rely not only on their corrections but on the corrections you give yourself.

The ballet masters may not necessarily correct you personally, so you have to pay attention and listen to the corrections that are given to the company as a whole and to an individual, whether it be you or someone else.

Last year when I was an apprentice, I learned through watching other apprentices and the reactions other company members and ballet masters had to them to know my place in the company. I've learned to know where my spot is in the room during class or during in rehearsals, or at other times. As an apprentice, I wasn't technically a professional yet, so I had to act more professional than the professionals. You must know how to respect the other dancers in company class or rehearsal that are above you. If you don't, you will get a bad reputation in the company, and people won't like you.
Do you have any tips or advice for other dancin' boys who want to become apprentices?
Work hard. Be respectful. Learn as much as you can from as many people as you can. Arrogance doesn't make you a better dancer. No part is too small to be noticed in.
What would you say to a dancin' boy trying to choose between a job in Europe vs. the States?
I would never say that just because a job is in Europe they should take it because it's a personal choice based on the preferences you have for what type of company you want to be in. But a lot of the European companies have great things to offer.
Image credit: aquir / 123RF Stock Photo