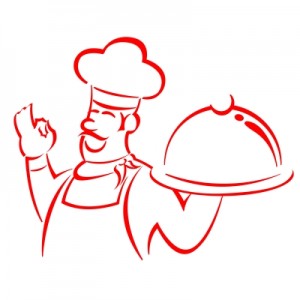 It's been a while since I wrote anything about Julian. Since some of you may be wondering, here's the news from Germany…
Julian is enjoying life in Europe. He likes Dresden, the food, the life, the dancing, the company members.
He is learning German slowly…not using his online Rosetta Stone course much. He says it's a difficult language. (He must pass take the A1 exam soon to get his visa).
Being in Germany has made Julian a chef. Seems he enjoys cooking and has even considered taking a cooking class. He's made chicken soup, fish and a variety of other dishes—even planned on making Thanksgiving dinner for a group of dancers, but the plans fell through. (Wish he's taken an interest in this while at home…)
He's been given a nice part in the Palucca end-of-year show. (Palucca is the school, or college of dance, associated with Semperoper Ballett.) He does not have the lead but a role in which he is doing all variations, which he says are quite difficult.
Julian has not been in any performances at Semperoper since the fall—not until now. With Nutcracker rehearsals gearing up, he is rehearsing as a mouse; this is the first time in all his years of Nutcracker performances he's had this role. He's also rehearsing the role of one of the three dancers in Russian (first cast for about half the shows). He's quite excited about dancing Russian. He says it is difficult. He could hardly walk after the first rehearsal or two!
In January or February he will be told if there is a chance he will get one of the two open male corps spots in the company. Even if he is being considered for one, in February he will join those apprentices traveling around Europe to audition. Right now, he plans to go to Austria, England, Denmark, Russia, France, and a few more places as well. He would like to stay at Semperoper Ballett, though.
In January Julian has two weeks off. I suppose we cold have brought him home for a visit, but his sister is traveling to see him instead. They'll tour a bit of Germany, go to Prague, and then head toward Paris, stopping in Vienna and who-knows-where-else along the way. She'll go on to England to visit family for 5 days after that and Julian will head back to work.
My husband and I planned to go to Dresden in the spring when Julian might have a bigger part in a classical ballet. (Ron's trips to Germany have been put on hold since the company he works for is being sold.) However, we might try to get over to see the Nutcracker as a last-minute trip.  (We think it's a bit crazy to go for a 30 second dance, though—and all the shows are sold out already, so we don't even know if we can get tickets.) We will try to get there for the Palucca show for sure. (I hope Ron will have work so we don't have to worry about the expense…)
Overall, things seem to be going well—from what we can tell. We don't have a ton of communication from Julian. He's had trouble with his phone and he has never set up his internet connection in his dorm room so cyber connections only happen when he is at a friend's home. We don't Skype with him (we can't Skype easily on our end anyway because of our internet), only occasionally Facebook chat with him, almost never get an email, and only talk to him about once every week and a half or so. That's really been the most difficult aspect of having him so far away. I went three weeks without talking to him recently. (His dad spoke to him once in that time period.) Once in a while we get a text message—but those aren't free. I'll gladly pay, though!
The main thing is that he's happy. I let that suffice. It makes me happy. But on Thanksgiving, I missed him a lot—the first time he's ever not been with us at my mother's home where we always have a family reunion. And I simply miss talking to him. I'll feel better once I can go seem him even once and when I know he's got a corps spot (somewhere), but hopefully at Semperoper, since he seems to fit in there. He'd love to stay somewhere for more than a year just once—to make a home for himself. And I'd like that for him even if it means he can't be home with me.