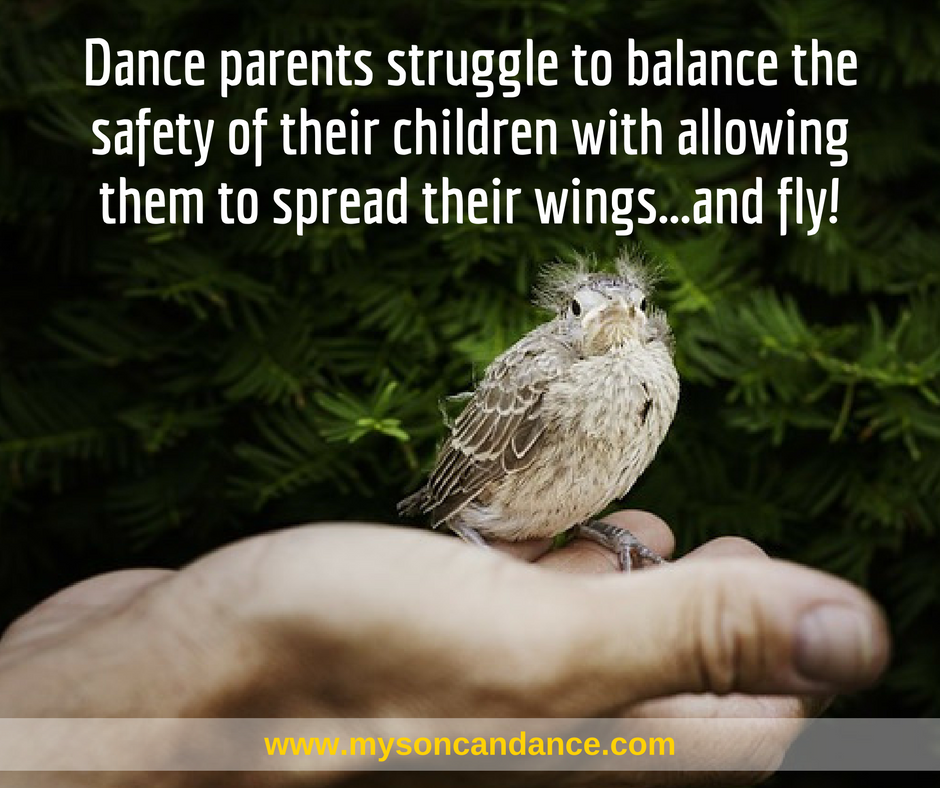 Today's guest post is written by another dancin' mom, Lindsay Clinton. She writes about finding the courage to let her dancin' boy out from under her wing so he could fly toward his dreams.
The blast occurred at 8:30 a few blocks from Charlie's New York City home. He immediately responded to my text, "I'm okay. I am at Lincoln Center." The homemade bomb that went off in the Chelsea neighborhood of Manhattan that Saturday night injured twenty-nine people.
Charlie was safe.
I was a wreck.
How could I allow my son to live in NYC without me?
The Dancing Mom's Struggle
I struggle to balance the safety of my children with allowing them to spread their wings. Often a child learns more from a scraped knee than from a stern warning. However, I never thought my son would leave his home near Boston and live on his own in New York at the tender age of 15.
Three years ago, Charlie made his professional theater debut as Oliver Twist in "Oliver!" at Wheelock Family Theater in Boston in a 24-show run. It was a lot of driving for me, but Charlie loved being on the stage. When Charlie was cast in "The Hobbit" six months later, I had to make a decision. Either he couldn't do it, or the 13-year-old from the suburbs had to commute into the city alone.
Letting Your Dancing Son Go Alone
The entire trip took well over an hour. Initially, I was terrified. He had to walk, take a bus, take the subway, transfer to another subway and then walk to the theatre. At first, I made him call me every leg of the trip. By the end of the seven-week run, he'd graduated to a text when he made it to the theatre. Charlie made many great friends and learned a lot about personal responsibility.
That same fall, Charlie took his first ballet lesson. Within a year he was good enough to receive scholarships from several impressive summer intensive ballet programs. Did he pick the 100% scholarship at the school with dorm housing within walking distance of the studio and a food plan? No. He chose a program in Manhattan with a smaller scholarship for fewer weeks. And it offered no food plan, required living in a hotel and commuting by NY subway. I was less than thrilled.
The first day, Charlie lost his $116 Metro Card and his $50 room key. Metro card found and room key replaced without charge, I kissed my darling boy good-bye and drove home to Boston with every fiber of my being telling me not to do it. However, nothing terrible happened. To the contrary, Charlie had an amazing, rewarding experience that culminated in an offer for the year-round program. Sadly, there wasn't a way to figure out education, housing, food, and finances in time to accept.
Instead, Charlie attended Philip Exeter Academy on a generous scholarship. Exeter did their best to be flexible with schedules and physical education credits, but it was ultimately up to us to get him the ballet training he needed to stay competitive. Many times during the Nutcracker season, Charlie got into cars with people I'd never met to go to studios I'd never seen to dance for directors I knew nothing about.
6 Questions to Ask Before Letting Your Dancing Son Fly
I am not usually a worrier. I was the mom who'd say to my four year old "Go ahead. Stand on that fold-up chair. If you get hurt don't come crying to me!" However, if my children were out of sight, my anxiety often got the better of me.
When it comes time to consider letting your dancer fly—to a studio that requires a commute or to a dance program across the country, there is a way to determine if doing so is a good idea. When facing these situations, ask yourself:
How important is this opportunity to my child?
Are the risks real or perceived?
What can be done to minimize, mitigate, or manage concerns?
Are the rewards worth any potential risks?
Are there alternatives that offer similar rewards with less risk?
Do I know in my heart this is the right situation for my child?
Charlie made honors at Exeter that year. In addition, he received a scholarship to Ellison Ballet Summer Intensive and soon afterward to the Ellison Ballet Professional Training Program. He now lives in Chelsea, Manhattan with an awesome family. It took some effort to find the right living situation, an appropriate education program, and the financial support necessary to make it work in a way that was comfortable for our family.
Charlie is living his passion and the decision we made is his best hope for pursuing ballet as a professional career.
Yes, the explosion in Chelsea on September 20th frightened me. In that moment, it was hard to remember that these dangers are rare and that danger is not limited to NYC. In a bad situation, all the right things happened to keep Charlie safe and, although I miss him, I know he is in the right place.
About the Author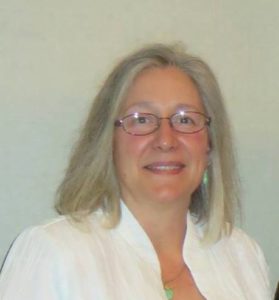 Lindsay Clinton is an education program manager at Harvard Medical School and a mom of two teenagers. She graduated from Brandeis University and interned at New Jersey Shakespeare Festival. After returning to Boston, she founded a community theatre on the South Shore and directs many of its productions. Her journey into the world of ballet started when her son, Charlie, at the advanced age of 13, decided to take some beginner classes. Less than three years later, he is a student at Ellison Ballet Professional Training Program and living in New York City.
Photo courtesy of bairli1 / Pixabay.com