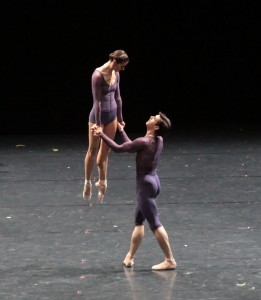 I'm proud to announce a new feature on My Son Can Dance: webinars! We start with a subject I hear discussed often: how to feed your dancin' son so he has enough energy to sustain all those hours of dance.
If you'd like to discover the nutritional secrets to high and sustained energy levels for dancers, or all athletes, join my sister, Leora Amir, and me for a free webinar on Sunday, March 8 at 1 p.m. PT/4 p.m ET. We will discuss how to raise and maintain your son's energy levels and answer your questions.
Dancin' boys (and girls) need the right nutrition to sustain their emotional, psychological and physical energy. They are athletes and must feed their bodies and minds like athletes.
To attend the webinar, click here.
This event is free, and anyone can attend—even parents of dancin' girls (or the girls). Please share the webinar link (http://webinarjam.net/webinar/go/5086/84658e9787) with other dancin' moms and dads you know!
Photo courtesy of IanWhalen Photography: »Neue Suite« Svetlana Gileva and Julian Amir Lacey at Gran Teatre del Liceu in Barcelona.