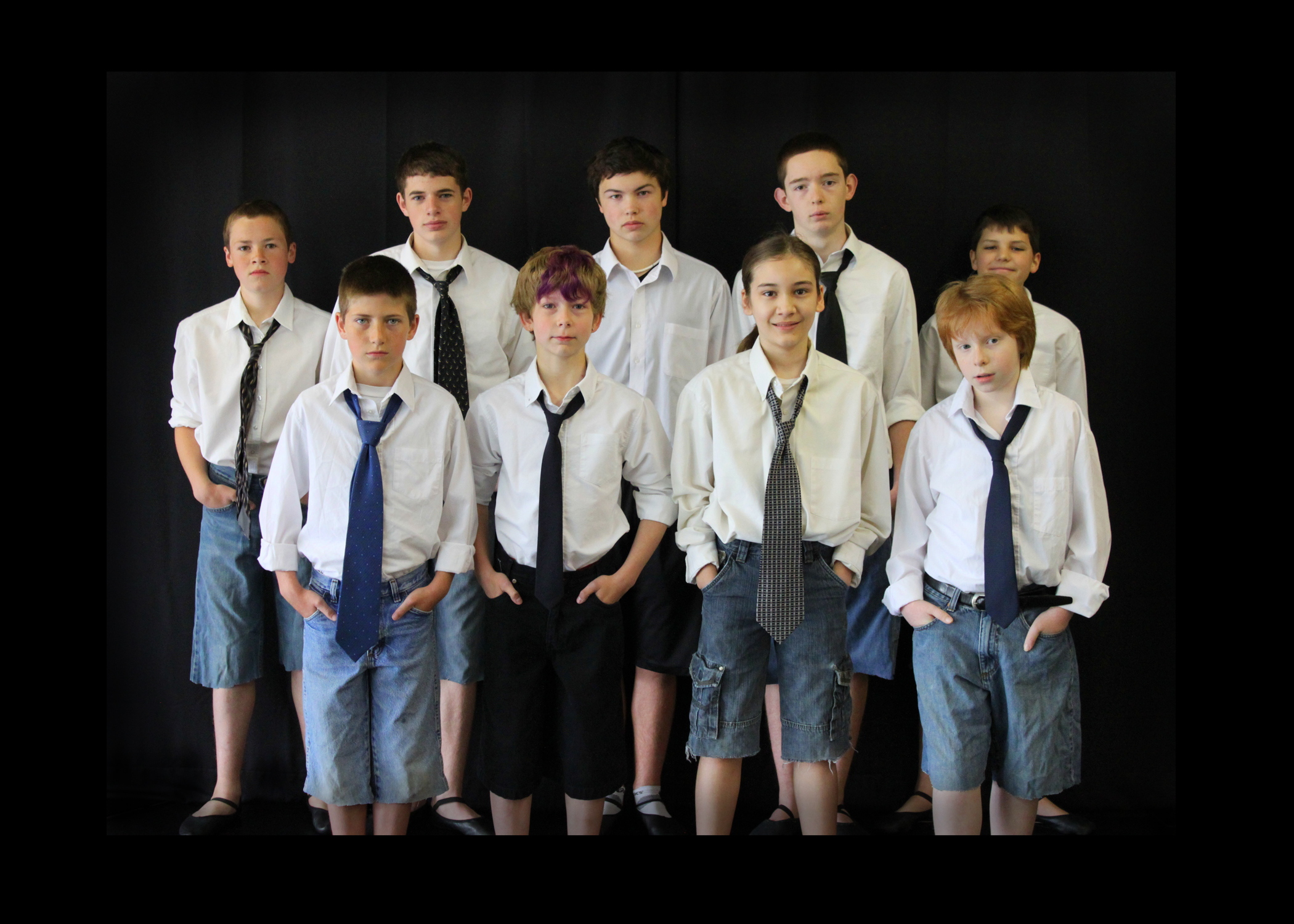 When I received an email from Mick Gunter, who own and runs the Centralia Ballet Academy with his wife in Centralia, WA, I took notice. They started the school three years ago in a small rural town in the southwestern part of the State, yet in the first year of the program, they attracted a whopping five young male dancers—more than some medium and large metropolitan ballet programs. In 2011, when Mick first contacted me, he boasted of 18 boys in the program, including a dad who did the class with his son. Not only that, the school catered to those boys with special programming. The boys participated in stage combat training and had a special private workshop with one of the cast members of Billy Elliot and worked with a traveling circus.
Centralia Ballet Academy, was established in 2009. It now have about 80 students; over 20 of them are boys. This last October, the Academy completed its first production, a full length ballet version of The Sorcerer's Apprentice. It will become the Academy's Halloween Nutcracker. In 2014, the males students from Centralia Ballet Academy will perform at the Men in Dance festival in Seattle.
Since the number of boys enrolled in Centralia Ballet Academy far exceeded many other ballet programs and the boys programming seemed stellar, I asked Mick to answer some questions for me, for other studio owners and dance teachers, and for parents. While parents and boys reading this post may think, "Hey! My studio doesn't offer this type of programming." Or, "Why doesn't my son's dance program get as many boys coming to the studio?" I hope that reading Mick's responses will give you "ammunition"—good suggestions—to take to your studio owners or dance teachers. Additionally, reading about his program will give you an idea of what to look for in a boys' ballet program. As for studio owners and teachers, there's much here in Mick's brief answers to mull over.
How did you initially attract the boys into your studio?
"We just offered the class and let people in the community know about it. The boys in the class invite their buddies to come try it out, and some of them stay and continue."
Have you put special emphasis on bringing boys into your studio since then?
"Not really. Our first year, we offered a boys class that my wife, Nancy, and I taught together on Saturday mornings where we had five students. The second year, we again offered the boys ballet class and a boys creative movement class for 4-7 year olds, that I taught solo. By October of last year, the boys ballet class grew to 16 boys, and the creative movement class had 6. I had to split the first class into two."
You have done some special things with the boys, such as working with the circus, bringing in a dancer from Billy Elliot. Is this to attract boys or to keep them interested, and how is that working for the studio?
"The special things I've done with boys class, which also included bringing in fencing, acrobatics, and stage combat teachers, was mostly based on things that I wanted to do. I grew up in a small town (around 1,000 people) and didn't get to participate in a dance class until college. The boys do enjoy those activities (we also invite the girls to participate in some of these as well), but they are becoming more focused on being better dancers. We also work in plyometrics and building upper body strength, which the guys will need to jump higher and for partnering."
Are you the only studio around or do you have competition? If you have competition, how do you get the boys into the studio?
"There are a couple of other studios in the county, and they've both been around much longer than we have. I don't think any of those schools have a boys program."
Do you have male teachers, and how do your male teachers interact with the boys to keep them interested?
"I teach the boys classes. A lot of my interaction is based on my own experiences growing up and establishing mutual respect. If they mess up or don't listen in class, I work quick to remedy that. If they do well, I not only let them know but have them demonstrate what they are doing to the rest of the class. I also try to connect our boys with older, more experienced male dancers. Whenever possible, we try to give them the opportunity to meet with and observe established male dancers.
What's the key to attracting and keeping boys in a small rural studio?
"I think the main key to attracting and keeping boys in a small rural studio is letting them know that there is a place for them. We have a great group of boys and young men who defy all types of stereotypes. Many of them are hunters, who come to the studios in hiking boots and camo, change into tights and slippers and then go back into the woods after class is over. We have a few football players, Boy Scouts, and Civil Air Patrolmen."
What issues do you face with the boys in your studio in general and specific to dance, and how do you deal with them?
"Other than the occasional "love triangle" that can develop between our male and female dancers, we have been lucky enough to not have many issues with our guy students. Basically, all of our boys, and girls, are nice kids. If a boy joins up with us and he has a little bit of an attitude, he will see that the other guys are very respectful to each other and their teachers and will eventually get in line."
What additional advice would you give to studio owners?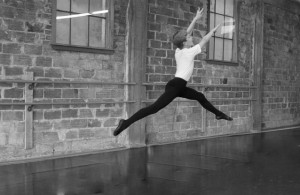 "If a studio wants to start a boys program, here are a few things to remember:
It may start as small trickle of students, one or two. But stick with it.
If you can find a good male teacher, use him.
Boys are hardwired to be wild, loud, and adventurous. Ballet can also be all of those things.
Boys also have a compassionate, nurturing side. Encourage that so the students can help support each other."
What advice would you give to parents about choosing a studio and teachers for their budding young male dancers?
"If parents have a budding young male dancer, they should find teachers and a studio that has a foundation of classical technique. If they want to do hip hop, jazz, or competition style dancing, ballet will give them a strong foundation that will greatly benefit them. They should also have teachers who realize that, at a certain point, male dancers will need to be taught differently than the girls."