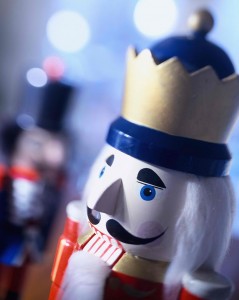 After much back and forth, I'm off to Germany to see Julian for the first time since he left in August! Yippee!
My husband and I talked about the possibility of going at this time of year to see Julian and then decided we would wait until spring when Julian might have a role in one of the Semperoper Ballett classical ballets. He didn't expect to have a big role in the Nutcracker. Airline tickets to Germany are expensive in December.
However, the company my husband works for is being sold, and the chances for him to go over on the company's dime after December started looking slim to none, which meant we'd have to pay for two tickets rather than one if we went later. (And he'll be out of a job come end of December or January.) So, when he told me he was taking what might be his final business trip to Berlin this coming week, I said I wanted to go, too. Especially since Julian no longer had a minor role in the Nutcracker. (Berlin is just 2 hours or so from Dresden.)
In fact, Julian was given a role as a mouse in the Semperoper Ballett Nutcracker…a role he was not too happy about. Seems he felt he'd avoided that role his whole career to date. And, indeed, he had. Two years before, he danced the Grand Pax–even took it on the YAGP and placed first regionally (see the video below). But most men in most ballet companies play the role of a mouse, I've been told. And like most male ballet dancers, Julian got over it, and took to his mouse role quite well and with a good attitude.
Then…then…he was given a role in Russian! And in first cast no less. He is dancing this role in more than half of the performances. This is one of the harder "country" dances, and it's a coryphées-type role (between corpse and second soloist); these, if you recall, are small group dancers.
When I learned this, I told my husband I thought we definitely should go see Julian perform…for all of the 30 seconds he's on stage in the Russian dance. But we weren't sure we could afford it. The tickets were expensive. Then he was told he'd need to go for business. We were all set to book my flight, too, when we started thinking about the fact that my daughter is going over to see Julian and travel with him for two weeks in January. And she also wants to come home from New York to visit before that. Julian also mentioned wanting to come home for a visit in February. And then there is the fact that we just spent a a bunch of unexpected money on a hotel in New York City over the Thanksgiving holiday when we were there to see my family and the show my daughter designed… Lot's of expenses just when my husband's salary might be disappearing.
So, I said, "I won't go." And then I cried and was upset for two days. (My husband did offer to still have me go, but I knew he'd just regret having that debt on the credit card…)
Then, miracle of miracles, an old offer by the CEO of his company was made good–to let me travel with him to Germany for free (despite the fact that the company has no money either)! Well, I couldn't get ready in time to leave with my husband today (Sunday), but I couldn't pass up the offer of a free ticket. So, I'll be heading for the airport mid week to meet up with my hubby in Berlin. And by Friday we'll be in Dresden seeing my son!
Now…he just has to find us some Nutcracker tickets. The shows on the weekend are all sold out, and my husband can only go on the weekend. Julian is buying me a ticket for a weeknight (I'll stay in Dresden for a few days.), but we hope he can find a few more tickets–beg, borrow or steal–for the weekend so we can both see him on Friday or Saturday night.
I can't wait to actually see Julian in person and talk with him. It feels like forever since I've seen him, and its been difficult to communicate with him since calling has been hard and he has no internet in his room, which prevents us from Skyping either. This means communication has been very limited. And there have been few photos–just a couple on Facebook.
Anyway, I hope to have some things to report by this time next week…and maybe photos, too.
Photo courtesy of microsoftclipart.com