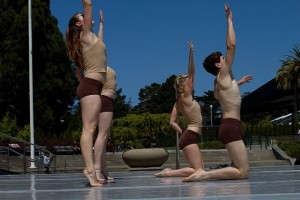 Hey N. CA dance parents. TDC will soon be holding auditions for the coming year. Remember, TDC is a pre-professional company, and it's a non-profit. All the money parents pay in tuition goes to the dancers. Everything, including studio space, is there for the kids. There's almost no competion–no fees for costumes. There's tons of experienced gained in auditioning and working with choreographers and loads of learning about dance as an art form and how to become and succeed as a professional dancer. If your child has aspirations of going on to a dance college or to a professional dance company some day, TDC is the place for them to be.
Auditions for the 2010- 2011 TDC season take place on the last day of the TDC summer intensive August 13th, 10:00am to 4:30pm. It is recommended that dancers attend the entire intensive if they plan on auditioning; some choreography used in the audition may be learned during the intensive.
Call TDC for information or register for the summer intensive. I highly recommend this program.